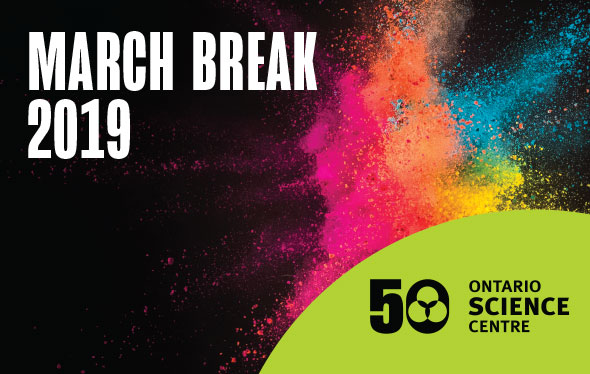 MAKE MARCH BREAK MEMORIES THIS YEAR!
Celebration Way
Kick off your visit with Celebration Way and explore how several fields of science, from human biology to space exploration, have changed since 1969.
READ MORE

Challenge. Dare. Defy! The Science of Skateboarding
Catch daily shows with inspirational athletes from CJs Skatepark performing amazing tricks that seem to defy gravity!
READ MORE

Great Bear Rainforest IMAX® Film
Nestled in an ancient rainforest on Canada's rugged Pacific coast, the Great Bear Rainforest is home to the fabled all-white Spirit Bear and the region's First Nations people who have provided stewardship of the forest for centuries.
READ MORE

Inventorium 2.0
Bring your imagination to life through a range of hands-on activities including design, making, weaving and art.
READ MORE

Preferred Partners save 10% on Ontario Science Centre Memberships at the Planetary level or higher.
With over 500 regular hands–on exhibits and activities, and a thrilling lineup of special exhibitions and films to celebrate our 50th, becoming a Member today is the best way to join in and visit for free all year long! Redeem your special discount using the promotion code (call the CCAA offices for the code) until September 30, 2019.
BUY NOW
To purchase your 20% off discounted tickets, please call 416-696-1000 or 1-888-696-1110 and quote your organization name and discount code (please call the CCAA office to get the name and code).
Save on your next visit to the Ontario Science Centre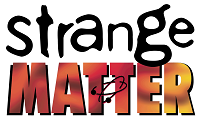 Have you been wanting to check out the Ontario Science Centre's Strange Matter special exhibition? Now's your chance to get discounted tickets.
Alumni save 20% on General Admission and IMAX® films!
To purchase your discounted tickets, call  416-696-1000 or 1-888-696-1110 and quote the following information:
Organization Name and Discount Code (call the CCAA office at 416-289-5218 to access these codes)